Wildlife Hedge
In 2020 we successfully applied for 420 saplings from the Woodland Trust's Free Trees for Schools and Communities scheme.
We have planted these as a native wildlife hedge alongside the southern boundary of Bentley Recreation Ground. This will help to provide a wildlife corridor, creating habitat and food sources for a variety of species.
---
A community effort
The saplings arrived in March 2020 as the UK went into lockdown. This meant that our planned community planting day couldn't go ahead and we therefore needed a plan B. Local resident, Martin Powell, came to the rescue by offering a section of his kitchen garden as a temporary nursery.
A small group healed in the saplings, which were little more than whips at this point, where they thrived.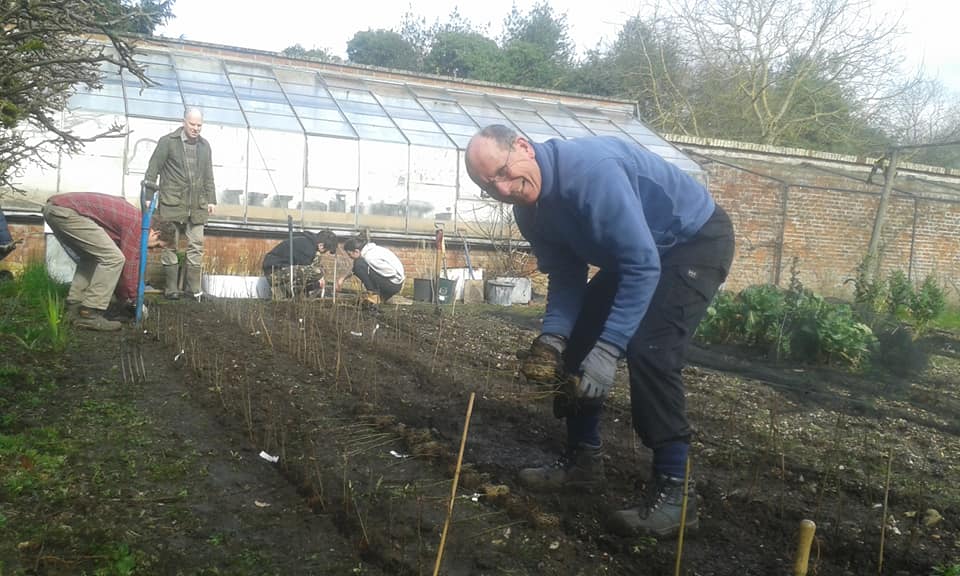 In autumn 2021 a team of volunteers finally lifted the saplings from their nursery and planted them in their final location on the Recreation Ground. Since then they have put on good growth and most have survived their first couple of years. Although an emergency working party did need to rig up a hosepipe from the Pavillion across the Rec in order to water them during the July 2020 heatwave!
We will replace any lost over the next few years with different species, creating a more diverse hedgerow.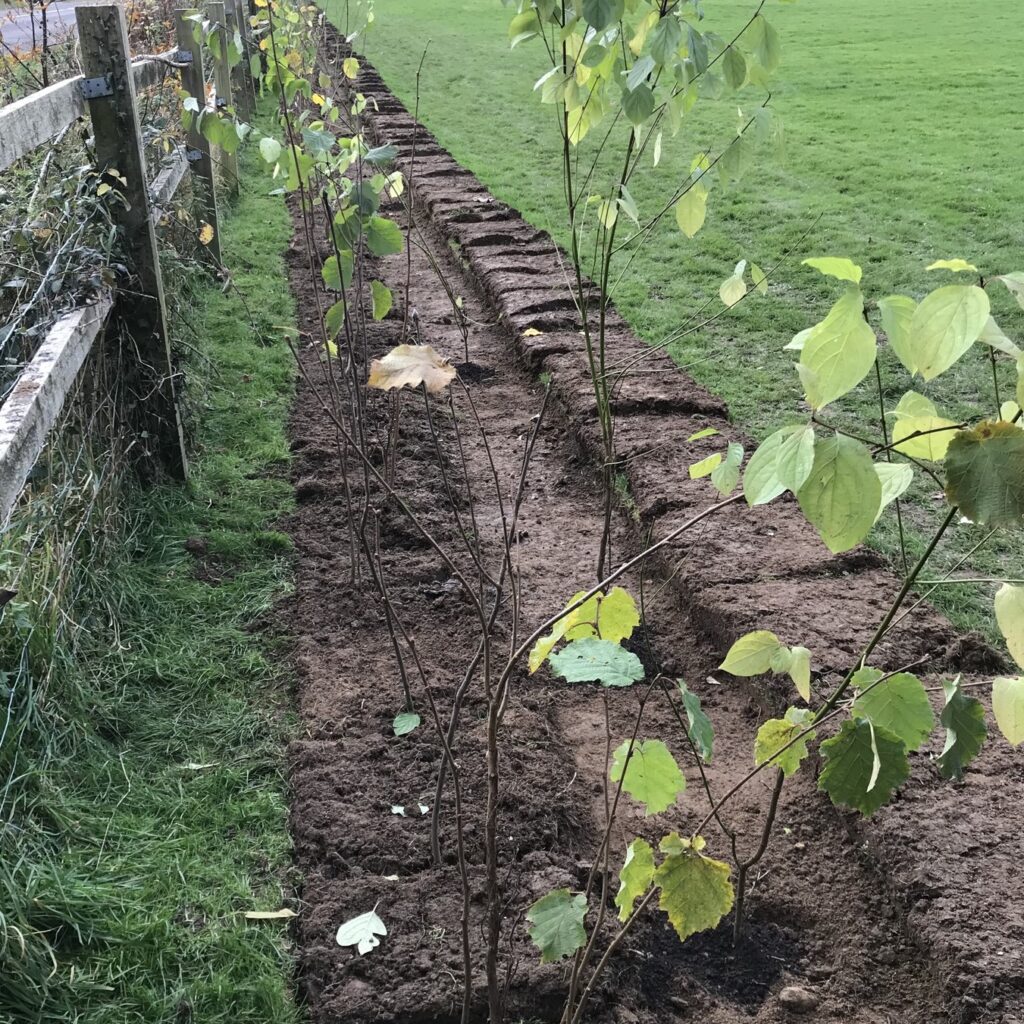 Competition from grasses and other plants can make it challenging to get a hedge established. For this reason in February 2023 we secured a grant from Bentley Parish Council to purchase woodchips to mulch around the base of the hedge.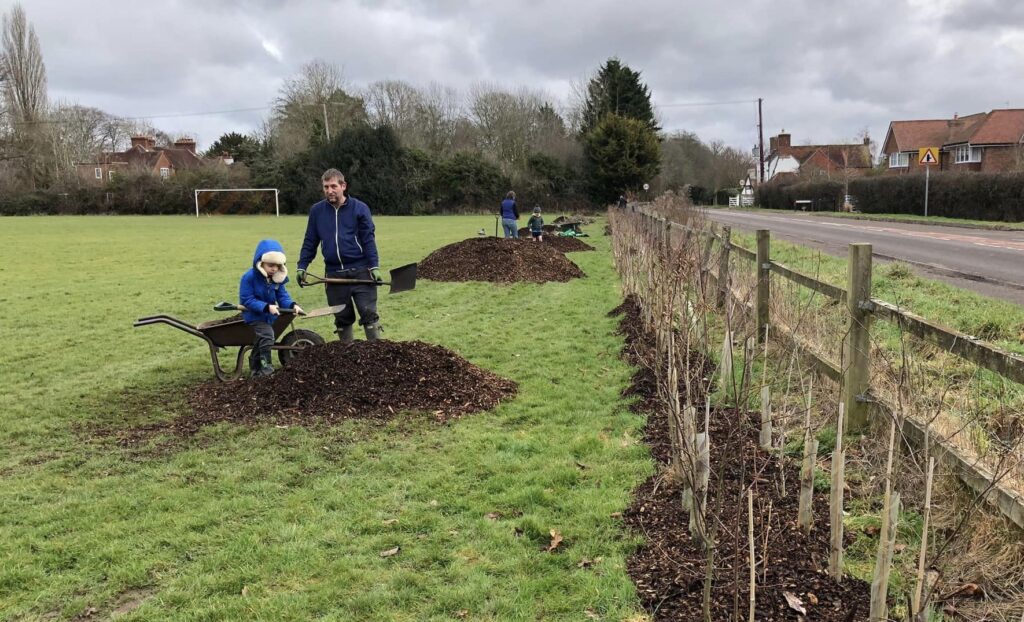 Volunteer with us
Find out more about how you can get involved in projects like this